4 Player Co-op
Recently I have been working on a up to 4 player co-op mode. Eventually this will mean up to 4 players can play together either in a free for all mode or by teaming up. Here are a couple of screenshots of the WIP feature: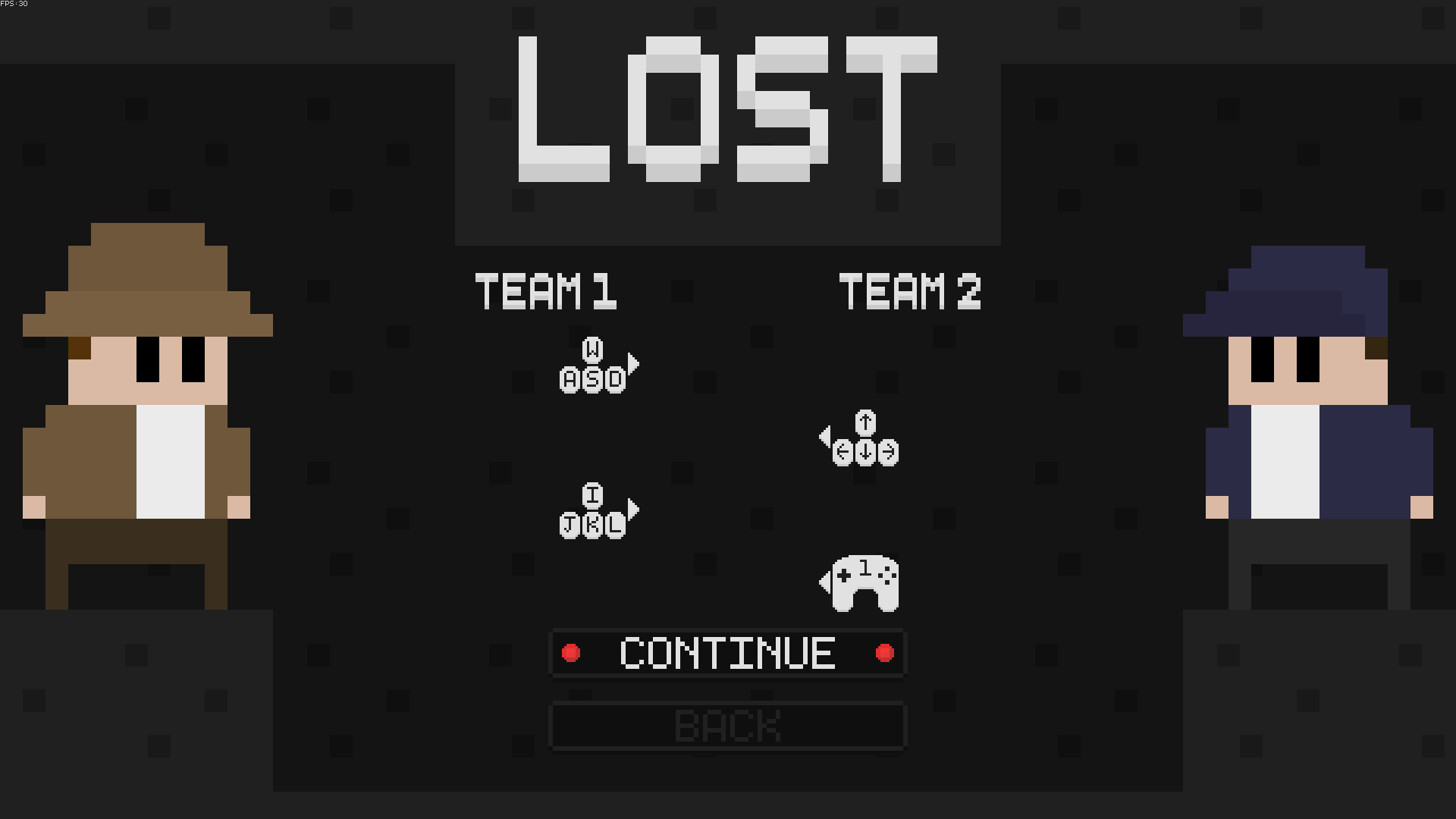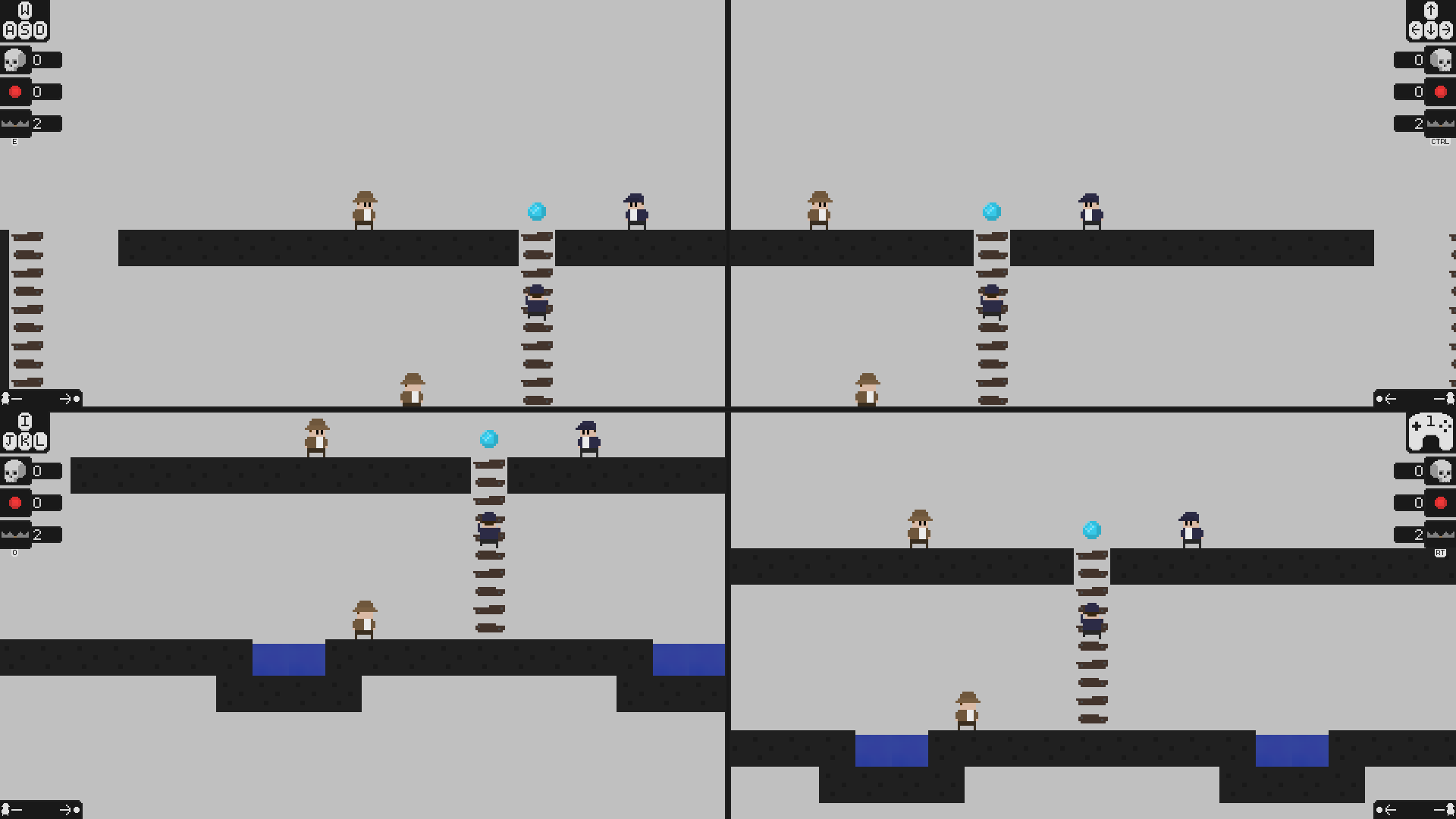 The mode is in very early stages however you can see the idea coming together. Players will be able to pick which teams they want to be on and work together to beat their opponents. More work will be done to implement support for 4 controllers at once as one obvious problem right now is three people having to share one keyboard.
I will be continuously working on the game and will post updates whenever there is something major to share.
Thanks!